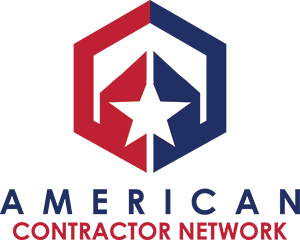 WE SHOW CONTRACTORS AND HOME SERVICE BUSINESS OWNERS HOW TO SIMPLIFY AND SCALE THEIR BUSINESS
Are you like most contractors?
Up early and out late. Constantly on the computer, phone or job site. Always behind on jobs because you can't seem to find the right people to help you grow. Your customers are frustrated because you don't return their phone calls. Your potential leads move on because you don't follow up. Your family? An afterthought.
You're frustrated with your team. Which leaves you feeling like you have to do it all yourself. And you're stuck on the cash flow roller coaster. Feast or famine. Sound familiar?
Here's what I do know. If you don't figure out how to fix it…your business won't survive. And neither will you.
I know, because my team and I have worked with hundreds of contractors just like you. So stuck IN their business that they can't ever seem to work ON it. And at this point, it feels more like a prison than anything else.
But what if there was a way to free yourself from your business? To build a team that could run your day to day operations? What if you could have more consistency and control, and your profitability went through the roof?
In the end, all contractors want the same thing: To make more money and work less.
That's where we come in.
Our expert coaches know what it takes to build a successful home service or construction business. Our proven formula will help you get more leads, close more deals, and make more money…all while working less.
It doesn't matter if you are just starting out or an experienced veteran – our coaching is designed for everyone! You don't have time to waste on strategies that won't work. Let us show you how to generate quality leads with our lead generation system that works every single time!
With our simple and duplicatable process, we can guarantee that you'll be able to remove yourself from your business…and finally live the life you've always wanted.
It is possible for you to create a consistent and predictable machine. And we can show you how. All you need is the desire to succeed and the willingness to put in the work.
Click below and schedule a free consultation with one of our experts today!
Do You Want Control Of Your Time?
You want work/life balance. Managing your schedule allows you to focus on the right activities that create the right results at the right time and give you the freedom to live your life on your terms.
Does It Feel Like Your Business Has Hit A Glass Ceiling?
You want to grow your business, but for some reason you can't seem to do that. By putting the right structure in place and focusing on placing the right people in the right seats, we can help you finally break through that barrier.
Wish You Could Make More Money?
By leveraging the right systems and processes in your marketing and sales, you're company will explode.  We help you build a program that gets you in front of the right audience, with the right offer, at the right price.
One on One Coaching
Get your individualized Contractor Blueprint guaranteed to help you make more and work less.
Gunpowder and Growth
Challenge your mind and your body to see what's possible for you and your business.
I was working almost 100 hours a weekand never seeing my family. When i met Gerritt, he showed me how to change my approach to business and life. I now work half as much, but my income has more than doubled.
Gerritt helped me deal with the stress and overwhelm of owing my own busniess. Before meeting him, I had no clue how to make income predictable. In just 6 months, I was able to double my business.
I've been a contractor for 14 years, and spent close to 7 figure to figure out the systems that gerritt teaches. They have helped me maximize efficiency, increase prodcutivity, and put more money in my pocket.